Get ready for the main event as the 67th Eurovision Song Contest's grand night is just around the corner! With two thrilling semi-finals that took place this week, the final line-up is now fully complete. The running order has been meticulously arranged, and the anticipation and excitement are at an all-time high!
This year's Eurovision Song Contest is brimming with talent, and there are several standout favourites that have captured the attention of fans worldwide. Loreen from Sweden, with her mesmerizing track "Tatoo," and Käärljä from Finland, with the infectious "Cha Cha Cha," are undeniably leading the pack. However, amidst these favourites, there are a few unexpected contenders worth mentioning.
Austria's Teya & Salena are turning heads with their energetic anthem "Who The Hell Is Edgar?" while Gustaphe from Belgium brings back the nostalgia of 90s dance with "Because Of You." Another notable contender is the illustrious Italian superstar, Marco Mengoni. Having secured a fantastic 7th place in Malmö back in 2013 with "L'Essentiale," his latest song surpasses expectations, further amplified by his massive fan base.
The Australian rockers Voyager are set to deliver a mind-blowing stage performance with their captivating song "Promise." However, Germany's Lord of the Lost also presents a rock anthem, and it remains to be seen how their points will be distributed, as they might inadvertently compete against each other for success.
Noa Kirel from Israel is another super star to watch out for, as her extraordinary song and performance, combined with a favourable starting number (23), could make her a surprise winner. And let's not forget the eccentric Croatians, Let3, whose exaggerated anti-war song is bound to stir up polarized opinions, making their outcome uncertain.
The Czech group Vesna carries a powerful anti-war message, advocating for the unity of Eastern European sisters. Remarkably, this group comprises singers from various countries, including Russia, adding an extra layer of meaning to their performance. Moldova's Pasha Parfeni incorporates folkloristic elements, reminiscent of Ukraine's Go_A from two years ago, and can expect solid support from neighbouring countries.
With such an eclectic mix of talent and diversity, the Eurovision Song Contest promises to be an unforgettable event, brimming with surprises, solidarity votes, and the unpredictable magic that only Eurovision can deliver.
The final round of the Eurovision Song Contest will operate on a split voting system. Firstly, the points from all 37 countries will be announced, and then in the second round, the points from televoting/online voting will be added in ascending order. This two-part system creates an additional layer of suspense and excitement, as the audience eagerly anticipates the final results. It also ensures that the final outcome is a fair representation of both the jury's and the public's opinions.
Tonight's final of the Eurovision Song Contest promises to be a spectacular event filled with memorable moments. The evening will kick off with a powerful performance from last year's winning group, Kalush Orchestra from Ukraine, setting the stage for an electrifying start.
A notable addition to the show is the recently introduced flag parade, where all participating countries proudly display their national flags, fostering a sense of unity and celebration of cultural diversity.
As for the interval acts, the audience can look forward to a captivating performance by Sam Ryder, who secured the runner-up position in last year's competition. His presence will undoubtedly add an extra layer of excitement and anticipation.
Furthermore, viewers will be treated to a delightful medley featuring former Eurovision Song Contest participants. This line-up includes popular artists such as Daði Freyr (representing Iceland in 2020 and 2021), Mahmood (Italy's entrant in 2019), Duncan Laurence (who brought victory to the Netherlands in 2019), Netta (Israel's winner in 2018), Sonia (representing the UK in 1993), and Cornelia Jakobs (Sweden's representative in 2022). This medley promises to be a nostalgic journey, showcasing the talent and diverse musical styles that have graced the Eurovision stage throughout the years.
With such an impressive array of performances and special appearances, tonight's final is sure to captivate viewers worldwide and provide an unforgettable evening of music, entertainment, and celebration.
You can watch the Grand Final in Liverpool at 21.00 CET on all major TV stations in Europe and SBS in Australia. Otherwise there is a live stream at www.eurovision.tv.
All participants of the Grand Final 2023
Watch the Grand Final here
Share This Story, Choose Your Platform!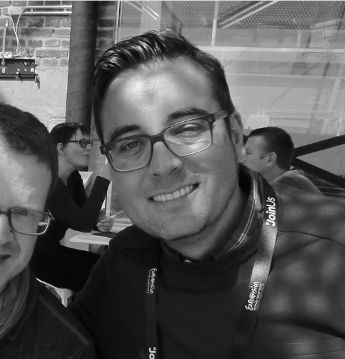 As one of the founders of eurovisionlive.com I am responsible for the interviews with the singers and the editorial content. My passion for the Eurovision Song Contest exists since my early childhood. The exotic music, different cultures and languages have given a lot of inspiration to me. Since my very first ESC in Dublin 1994 I particularly appreciate the get together and friendship of all the nationalities and Riverdance was a thrill!