As anticipated, Loreen emerged as a potential victor for Sweden in Liverpool. Her exceptional performance captivated both the juries and the television audience. The inclusion of the unique "toaster" in her stage show was truly remarkable, a sight unseen on an international platform until then. The pressing question on everyone's mind was whether Loreen could achieve a second victory after her phenomenal success with "Euphoria" in 2012. And she did not disappoint. Occasionally, such premonitions may not translate into triumph, but in this instance, they aligned perfectly.
Despite being regarded as the frontrunner in the Swedish Melodifestivalen from the outset, the voting process has been filled with suspense. As we have witnessed in previous years, everything can change in an instant. The preferences of the juries tend to diverge from those of the general public. However, in a surprising turn of events this year, the tastes aligned, leaving even the other strong contender, Finland, unable to garner sufficient jury votes. This made it challenging for Käärljä to surpass Loreen at that juncture.
In the end, a mere 57 points separated the winner from the runner-up. Looking ahead, it is highly likely that the 68th Eurovision Song Contest will take place in Gothenburg, Sweden next year.
Israel's achievement of securing the 3rd place and Italy's commendable 4th place finish highlight their remarkable success. Marco Mengoni notably demonstrated significant improvement, rising from the 7th place in a previous edition to now claim the 4th place. The host country, Ukraine, earned a respectable 6th place, while the host entry from the United Kingdom unfortunately landed second to last, at the 25th position.
Adding to the surprises of the competition, Belgium managed to secure a spot in the Top 10, along with Estonia and Czechia. Their notable performances propelled them into the ranks of the highest-scoring entries, exceeding expectations and making their presence felt on the Eurovision stage.
These are the final rankings and points:
Sweden 583 points
Finland 526 points
Israel 362 points
Italy 350 points
Norway 268 points
Ukraine 243 points
Belgium 182 points
Estonia 168 points
Australia 151 points
Czechia 129 points
Lithuania 127 points
Cyprus 126 points
Croatia 123 points
Armenia 122 points
Austria 120 points
France 104 points
Spain 100 points
Moldova 96 points
Poland 93 points
Switzerland 92 points
Slovenia 78 points
22.Albania 76 points
Portugal 59 points
24.Serbia 30 points
United Kingdom 24 points
Germany 18 points
Share This Story, Choose Your Platform!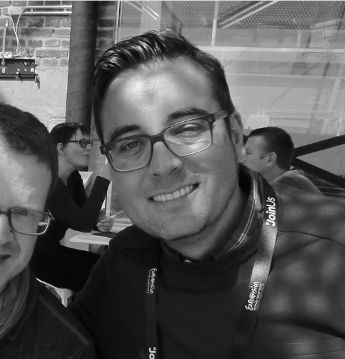 As one of the founders of eurovisionlive.com I am responsible for the interviews with the singers and the editorial content. My passion for the Eurovision Song Contest exists since my early childhood. The exotic music, different cultures and languages have given a lot of inspiration to me. Since my very first ESC in Dublin 1994 I particularly appreciate the get together and friendship of all the nationalities and Riverdance was a thrill!