The highly anticipated moment has finally arrived for all Swedes. The Grand Final of this year's Melodifestivalen is here. Following four heats and one semi-final held over the past five weeks, the winner and Swedish representative for Liverpool will be determined at the final event in Stockholm.
This year marks the 63rd edition of the highly popular music festival in Sweden, which has consistently broken viewing records every year. While all participants aspire to represent Sweden in Eurovision, it is worth emphasizing that the Swedish music market is also crucial, and therefore it is even more important to showcase high-quality songs that have the potential to become hits.
The production of Melodifestivalen is renowned for its high level of professionalism, with every aspect carefully prepared and thought out. Each entry is meticulously staged and choreographed to perfection, with the stage setting often remaining unchanged for Eurovision.
In addition, Melodifestivalen also features established singers such as Carola, Måns Zelmerlöw, and Charlotte Perrelli as interval acts, making it an even more exciting event. It has become a show for the whole family, with those lucky enough to purchase tickets treated to an entertaining evening of music, complete with funny hats, balloons, and glitter to create a festive atmosphere.
Sweden has a track record of successful Eurovision entries over the years, with many entries featuring modern and current music trends. However, since many of the songs are written by the same songwriters, such as Thomas G:son, there is a risk of certain styles becoming repetitive and stale. While the songs may initially appear fresh and innovative, further consideration may reveal that many are similar to each other and lack originality. In comparison, the Estonian Eesti Laul competition showcases more creativity and diversity in song composition.
The Swedish final will take place in the Friends Arena in Stockholm and will be hosted by Farah Abadi and Jesper Rönndahl. While in the previous show there was 100% televoting, the votes in the Grand Final will only be 50% by televote and 50% by an international jury.
This is the final line up:
The show can be watched on 11 March, 20:00 CET on the SVTplayer
Share This Story, Choose Your Platform!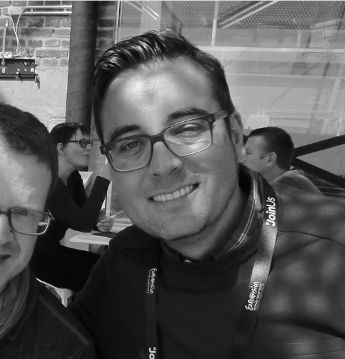 As one of the founders of eurovisionlive.com I am responsible for the interviews with the singers and the editorial content. My passion for the Eurovision Song Contest exists since my early childhood. The exotic music, different cultures and languages have given a lot of inspiration to me. Since my very first ESC in Dublin 1994 I particularly appreciate the get together and friendship of all the nationalities and Riverdance was a thrill!