Now it's time for Sweden's top live TV show: Melodifestivalen! The national selection show for finding the Swedish song for Eurovision has become a mega hit, not only in Sweden. This show can be followed via internet around the globe. For Sweden it's not only about to find the perfect song and singer for the ESC, it also means sell songs in Sweden, which may become a summer hit. The festival is so popular that many famous singers have taken part already, but like anywhere else, it's also a platform for newcomers and new talents. That's why the Swedish audience is so keen about it.
This year the Melodifestivalen will have four heats, taking place in Gothenburg (4 Feb), Linköping (11 Feb), Lidköping (18 Feb) and Malmö (25 Feb). There will be one semi-final in Örnsköldsvik (4 Mar) and the Grand Final in Solna / Stockholm (11 Mar).
Altogether there were 2824 song submitted for this year, which is 300 more than last year. At the end a committee has picked 28 songs for this year, which have been allocated to four heats.
The shows will be hosted by Farah Abadi and Jenner Rönndahl. In all the heats there will be 100% televoting, in the Grand Final there is 50% televoting and 50% international jury voting.
Like every year there are well-known faces in the competition, like Victor Crone, who has even participated for Estonia in 2019 and several times in the Melodifestivalen. Also for Jon Henrik Fjällgren it's the third time in the festival. Other singers like Loreen, Mariette, Nordman and Wiktoria will appear in the other shows.
As usual the songs will only be published shortly prior the event to keep the excitement.
This is the running order for the first heat in Gothenburg:
"Rhythm Of My Show" by Tone Sekelius
"Inga sorger" by Loulou LaMotte
"Haunted" by Rejhan
"Raggen går" by Elov & Beny
"Diamonds" by Victor Crone
"Länge leve livet" by Eva Rydberg & Ewa Roos
"Where You Are (Sávežan)" by Jon Henrik Fjällgren, Arc North feat. Adam Woods
Share This Story, Choose Your Platform!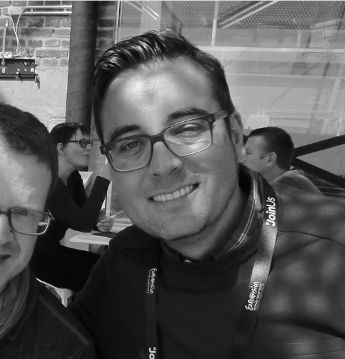 As one of the founders of eurovisionlive.com I am responsible for the interviews with the singers and the editorial content. My passion for the Eurovision Song Contest exists since my early childhood. The exotic music, different cultures and languages have given a lot of inspiration to me. Since my very first ESC in Dublin 1994 I particularly appreciate the get together and friendship of all the nationalities and Riverdance was a thrill!