Over the years, it has become increasingly apparent that the Eurovision Song Contest is not immune to significant transformations. These alterations stem from rising costs and subsequently, the need to implement budget reductions across the board. Even highly esteemed events like the ESC are not exempt from these shifts.
Since our coverage of the Eurovision Song Contest began in 1994, we have witnessed a multitude of changes – both positive and negative – including the elimination of the orchestra, the introduction of semi-finals and televoting, among others. However, this year, the BBC has implemented a new practice of hosting a secluded rehearsal phase without an audience or press. As a result, the opening time for the event has been shortened to just one week, and all individual rehearsals will be kept under wraps. Additionally, country press conferences have been eliminated, which will deprive participants of the full experience by denying them opportunities for photographs and interviews at the event.
In a controversial move, the only media outlet allowed to cover the Eurovision Song Contest this year is the Chinese-owned TikTok channel, as they are the main sponsor and have been granted exclusive rights to follow the event from start to finish. This decision effectively renders all other ESC platforms, bloggers, and fan sites redundant, as they will not be allowed to report on the event. This raises the question of whether this format is the intended plan for the European Broadcasting Union (EBU). An international event such as the ESC requires a plurality of voices and opinions, as well as a variety of different media outlets. Having only TikTok as the sole media outlet for coverage is a step in the wrong direction.
The decision to limit media coverage of the Eurovision Song Contest to only TikTok is a bitter pill to swallow for the hundreds of dedicated fans and journalists who have supported the event, even during times when it was less popular. Their hard work and dedication over the past years and decades will no longer be valued. Unfortunately, this decision will also negatively impact the singers and delegations, who will miss out on the excitement and energy that usually surrounds the Eurovision weeks. The event will now be limited to only run-throughs and dress rehearsals, leaving no time in between for interactions. Due to accreditation restrictions and the trimming of reporting facilities, many fan media outlets will not be able to attend the event in Liverpool, further compounding the situation.
Share This Story, Choose Your Platform!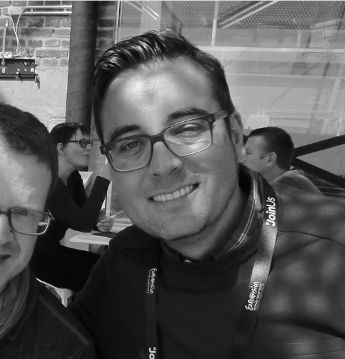 As one of the founders of eurovisionlive.com I am responsible for the interviews with the singers and the editorial content. My passion for the Eurovision Song Contest exists since my early childhood. The exotic music, different cultures and languages have given a lot of inspiration to me. Since my very first ESC in Dublin 1994 I particularly appreciate the get together and friendship of all the nationalities and Riverdance was a thrill!