It's the first time since 2016 that Belgium has had a national final again. With a big surprise Gustaph could win the "Eurosong 2023" show which took place in the Palais 12 in Brussels. There has been a tight race in the voting and the former ESC representative Tom Dice in the duet "The Starlings" came second with only one point behind. While the televoters preferred The Starlings, the jury had other favourites: Gala Dragot and Chérine. At the end it was enough to win for Gustaph and his song "Because Of You". It's a disco song from another decade.
Gustaph has already been on Eurovision stages, as he supported Sennek and Hooverphonic as a background singer.
Among the jury there were four star guests: Alexander Rybak (winner of the 2009 ESC), Jérémie Markiese (Belgian representative 2022), Laura Tesoro (singer for Belgium 2016) and Nikki de Jager (co-host of the 2021 ESC).
A very touching moment has been the intro, as the participants have been singing a medley from different ESC songs and the evergreen "Baby Baby" the Belgian entry from 1973, a song with cult status from the singer Nicole & Hugo. Nicole Josy has passed away in November 2022. Guest star Duncan Laurance and Alexander Rybak performed their winning songs in front of a sold out arena.
Watch the Belgian entry 2023:
Share This Story, Choose Your Platform!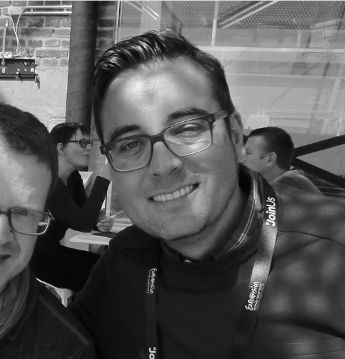 As one of the founders of eurovisionlive.com I am responsible for the interviews with the singers and the editorial content. My passion for the Eurovision Song Contest exists since my early childhood. The exotic music, different cultures and languages have given a lot of inspiration to me. Since my very first ESC in Dublin 1994 I particularly appreciate the get together and friendship of all the nationalities and Riverdance was a thrill!