The eagerly anticipated pre-Eurovision concerts tour has officially commenced, bringing together an array of talented performers from across Europe. This beloved tradition, known as the "pre-parties," has been a staple in the Eurovision community for many years, beginning in Tel Aviv before making its way to London and Madrid, and culminating in the highly anticipated annual event, "Eurovision in Concert," held in the vibrant city of Amsterdam. Renowned for its grandeur, the Amsterdam edition is the largest of all the pre-concerts, attracting a plethora of esteemed singers and an enthusiastic audience eager to revel in the electrifying atmosphere.
The excitement of the pre-Eurovision concerts reached new heights this year with two unforgettable nights of music and performances. On Friday, the stage was graced by beloved former Eurovision Song Contest (ESC) participants like Rosa from Spain and Senhit from San Marino, who captivated the audience with their mesmerizing performances. The air was filled with nostalgia and anticipation as these esteemed artists took the stage once again.
But it was on Saturday night when the anticipation reached its peak, as the current year's Eurovision hopefuls took centre stage. The audience was treated to spectacular performances by the top contenders from Sweden, such as the iconic Loreen, Finland's sensational Käärijä, and Norway's dazzling Alessandra, among many others representing 27 countries in total. The sold-out AFAS arena was alive with energy, as fans and music enthusiasts alike were swept away by the electrifying atmosphere and the extraordinary talent on display.
These concerts serve as a remarkable opportunity for artists to come together for the first time, to experience the live reaction of the audience, and for spectators to witness the true vocal prowess of the performers and the impact of their songs. It's a momentous occasion for both artists and fans alike, as they eagerly await to see how the songs resonate in a live setting and how they captivate the audience.
These pre-Eurovision concerts also act as a crucial test before the official rehearsals in Liverpool commence. It allows the artists to fine-tune their performances, gather feedback from the audience, and make any necessary adjustments before the main event. It's a valuable opportunity for artists to showcase their talents and gain invaluable insights before the final showdown at Eurovision.
Share This Story, Choose Your Platform!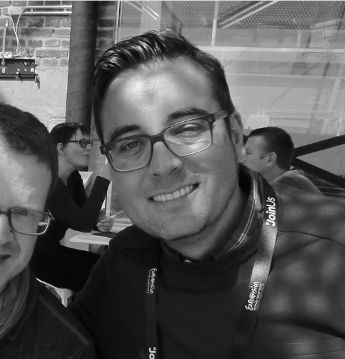 As one of the founders of eurovisionlive.com I am responsible for the interviews with the singers and the editorial content. My passion for the Eurovision Song Contest exists since my early childhood. The exotic music, different cultures and languages have given a lot of inspiration to me. Since my very first ESC in Dublin 1994 I particularly appreciate the get together and friendship of all the nationalities and Riverdance was a thrill!