This week has been the first official occasion from the host broadcaster BBC and the EBU to determine which country is going to participate in which part of semi-final 1 or 2. This event has been hosted by the TV personalities AJ Odudu and Rylan and broadcasted live from the St. George's Hall in Liverpool. Almost 90.000 people have been watching this show on YouTube. The event was also accompanied by the Eurovision Executive supervisor Martin Österdahl.
There has been the host insignia with the mayors from Turin and Liverpool. A short introduction film have given the first impression of what to expect from the city of Liverpool in May 2023 and the inspiration for this year's motto "United By Music". Even if Ukraine has won the contest last year, the UK is hosting the event in cooperation with Ukraine.
You can watch the explanation video here
As usual there were 6 pots where the hosts of the event –this is based on voting patterns from the last 15 years. This is made to avoid that countries may prefer to vote for their neighbour countries.
This the outcome of the allocation draw, this is in alphabetic order. The running order will be determined by the broadcaster BBC in alignment with the EBU reference group when all songs are known in mid-March.
Semi-Final 1 – first half
Croatia
Ireland
Latvia
Malta
Norway
Portugal
Serbia
Semi-Final 1- second half
Azerbaijan
Czech Republic
Finland
Israel
Moldova
Netherlands
Sweden
Switzerland
Semi-Final 2 – first half
Armenia
Belgium
Cyprus
Denmark
Estonia
Greece
Iceland
Romania
Semi-Final 2 – second half
Albania
Australia
Austria
Georgia
Lithuania
Poland
San Marino
Slovenia
Furthermore it has also been drawn, which of the two semi-finals will be broadcasted by the Big 5 countries with the right to vote. In the 1st Semi-Final it will be France, Germany and Italy, in the 2nd Semi-Final it will be Spain, Ukraine and the United Kingdom.
You can also watch the allocation draw again
Share This Story, Choose Your Platform!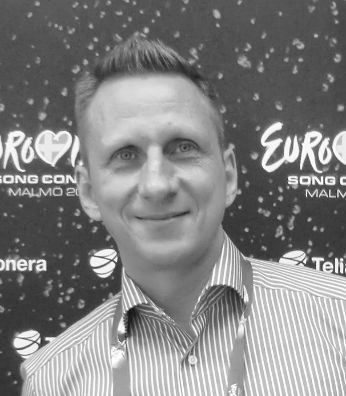 Due to the fact that my parents are musicians, I have a gained a great enthusiasm for music. Since 1979 my interest in the Eurovision Song Contest has grown enormously. My first ESC I joined was in Dublin 1995. Six years later I founded the website eurovisionlive.com in the year 2001. The most fascinating part for me is the original idea of the Eurovision Song Contest – the peaceful contest of the European countries. I am very happy that I have the chance to contribute my little part for the greatest music show in the world.