His Majesty The King Charles and Her Majesty The Queen Consort Camilla graced the Liverpool Arena with their presence. The royal couple illuminated the stage, revealing it to the public for the first time, in addition to receiving a VIP tour of the venue. The Eurovision Song Contest theme composed by Michael Nekrasov played in the background as the set was unveiled.
BBC Director-General Tim Davie accompanied the royals on their visit and introduced them to the staff, creative team, and apprentices preparing the Arena for the world's largest live music event. The set designer, sound and lighting directors invited the royal party to light and animate the Arena, unveiling the 67th Eurovision Song Contest staging.
During their visit, the royal couple also had the opportunity to meet with the Contest hosts, including Julia Sanina, Hannah Waddingham, Rylan, and Scott Mills. They also met Mae Muller, the United Kingdom's entrant for the 2023 contest, and Kojo Samuel, the music director of the Eurovision Song Contest.
Designed by Julio Himede, the impressive stage spans over 450 square metres and embodies the principles of 'togetherness, celebration, and community'. It includes 220 square metres of independently moving and turning video screens, over 700 video tiles integrated into the floor, and more than 1500 metres of LED lights.
Tim Davie expressed his gratitude, stating that it is an honour to have the royal couple unveil the fantastic staging for the Eurovision Song Contest programming. He added that the set will be the focal point for all the celebrations and is excited to see it light up Liverpool and TV screens worldwide.
Share This Story, Choose Your Platform!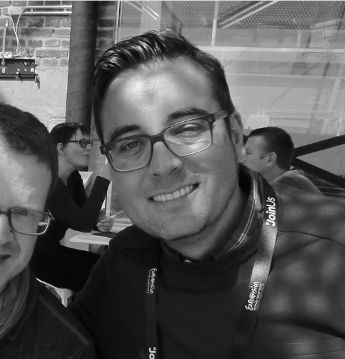 As one of the founders of eurovisionlive.com I am responsible for the interviews with the singers and the editorial content. My passion for the Eurovision Song Contest exists since my early childhood. The exotic music, different cultures and languages have given a lot of inspiration to me. Since my very first ESC in Dublin 1994 I particularly appreciate the get together and friendship of all the nationalities and Riverdance was a thrill!