Big names are not always a guarantee for success. Last year San Marino has chosen Achille Lauro with "Stripper" . The famous Italian singer, who has also participated in the Sanremo Festival in the same year could not reach the Grand Final in Turin.
It's very interesting to see that one of the smallest ESC countries is having one of the most extensive selection process. With 23 casting shows plus five semi-finals and the Grand Final with 22 finalists is enormous.
The show "Una voce per San Marino" will be hosted by the singer Senhit and Jonathan Kashanian. Achille Lauro will be the interval act tonight.
These are the 22 finalists in alphabetic order:
Alfie Arcuri – "Collide"
Deborah Iurato – "Out of Space"
Deshedus – "Non basterà"
Edoardo Brogi – "Due punti sull'Equatore"
E.E.F. – "Something for You"
Eiffel 65 – "Movie Star"
Ellynora – "Mama Told Me"
Iole – "Sul tetto del mondo"
Kida – "Stessa pelle"
Le Deva – "Fiori su marte"
Lorenzo Licitra – "Never Give Up"
MATE – "Prisma"
MAYU – "C'è qualcosa in me che non funziona"
NeVRuZ – "L'alieno"
Piqued Jacks – "Like An Animal"
Ronela – "Salvaje"
Roy Paci – "Tromba"
Simone – "Catching Memories"
Thomas – "23:23"
Tothem – "Sacro e profano"
Vina Rose – "Oblivious"
XGIOVE – "Fuoco e benzina"
The show can be watched live at 21.00 CET
Share This Story, Choose Your Platform!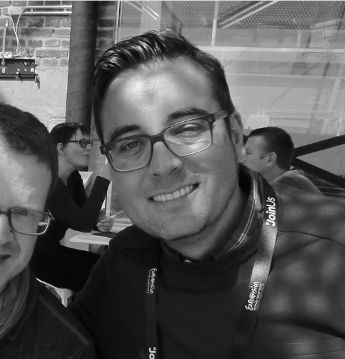 As one of the founders of eurovisionlive.com I am responsible for the interviews with the singers and the editorial content. My passion for the Eurovision Song Contest exists since my early childhood. The exotic music, different cultures and languages have given a lot of inspiration to me. Since my very first ESC in Dublin 1994 I particularly appreciate the get together and friendship of all the nationalities and Riverdance was a thrill!