It's the final night in Estonia and after two semi-finals, the Estonians are going to choose their ESC entry for Liverpool. And this is another interesting and inspiring show with some extraordinary entries in various music styles, like every year. But there are some very strong songs with good potential for the crown. There are 12 finalists and interesting to see that Sissi, who is the daughter of Dave Benton (ESC winner 2001). Altogether there were 217 song submission this year and an expert jury has made an internal selection. In the two semi-finals with ten songs each, five songs have been selected by a 50/50 mix of televoting and jury, and a sixth song has been chosen by the jury only. In the final night there will be again a 50/50 mix of votes and there is a super final, where three songs will fight for the ticket to Liverpool, this will be decided by televoters only.
The show will be hosted by Grete Kuld & Tõnis Niinemets and will take place in the Tondirabe Ice Hal in Tallinn.
This is the running order of the final:
1. Meelik – "Tuju"
2. Inger – "Awaiting You"
3. Janek – "House of Glass"
4. Elysa – "Bad Philosophy"
5. m els – "So Good At What You Do"
6. Bedwetters – "Monsters"
7. Andreas – "Why Do You Love Me"
8. Alika – "Bridges"
9. Anett x Fredi – "You Need to Move On"
10. Ollie – "Venom"
11. Mia – "Üks samm korraga"
12. Sissi – "Lighthouse"
You can watch the Estonian final on Saturday, 11 February 18:30 CET here: https://etv.err.ee/
Share This Story, Choose Your Platform!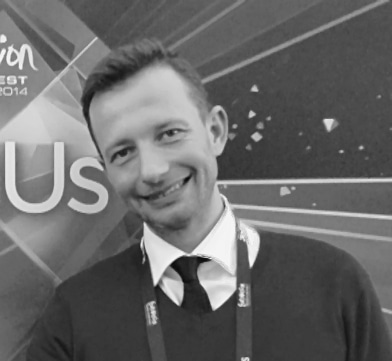 My first Eurovision I watched was in 1987, Brussels. Since then I am following the ESC with great enthusiasm. The greatest fascination for me is the fact that the entire Europe is watching the show at that specific night. Since 2010, Oslo I am a member of the eurovisionlive.com team. I had the chance to witness the second German victory with Lena. My biggest wish would be to have the orchestra back, as it used to be until 1998.