That's right! Ukraine has had an impressive track record in the Eurovision Song Contest since their debut with Olexandr Ponomaryov and his song "Hasta La Vista" in 2003. They won the competition in 2004 with Ruslana's "Wild Dances," again in 2016 with Jamala's "1944," and in 2022 with Kalush Orchestra with "Stefania". Additionally, they have finished as the runner-up twice, in 2007 and 2008, and have never failed to qualify for the Grand Final, so it's a 100% chance to qualify for the final and the chances to reach the Top 10 is 69%.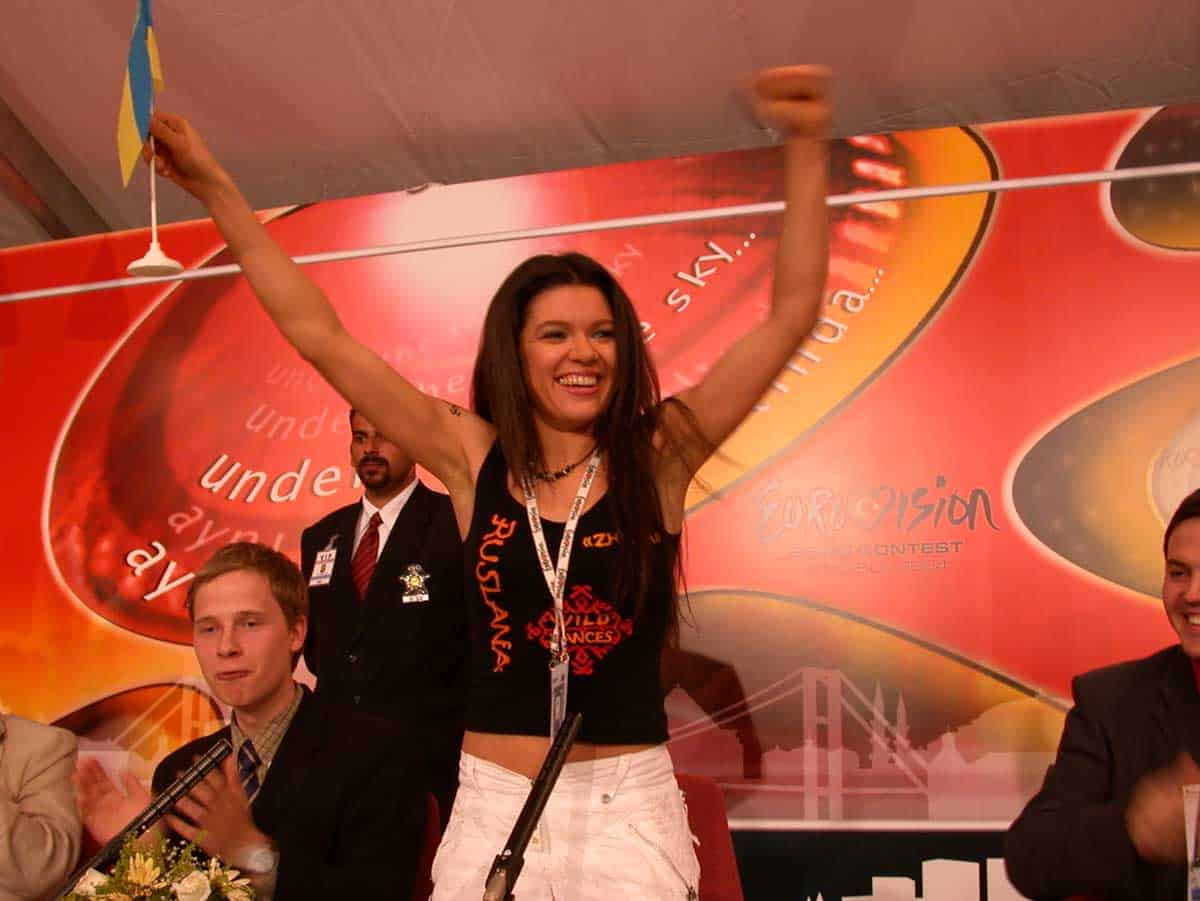 Ruslana's win in 2004 was a turning point for Ukraine, as it was their first victory in the contest. Her song "Wild Dances" was a mix of modern pop and traditional Ukrainian folk music, and her energetic performance and unique choreography made it an instant hit with audiences across Europe. The victory had a huge impact on Ukrainian culture and music, and Ruslana became a national hero in Ukraine. Ruslana was a prominent figure in the Orange Revolution, a series of protests and political events that took place in Ukraine from late November 2004 to January 2005, in response to the controversial presidential election of that year. Ruslana actively supported the pro-Western and pro-democracy forces, and her song "Wild Dances" became an unofficial anthem of the movement.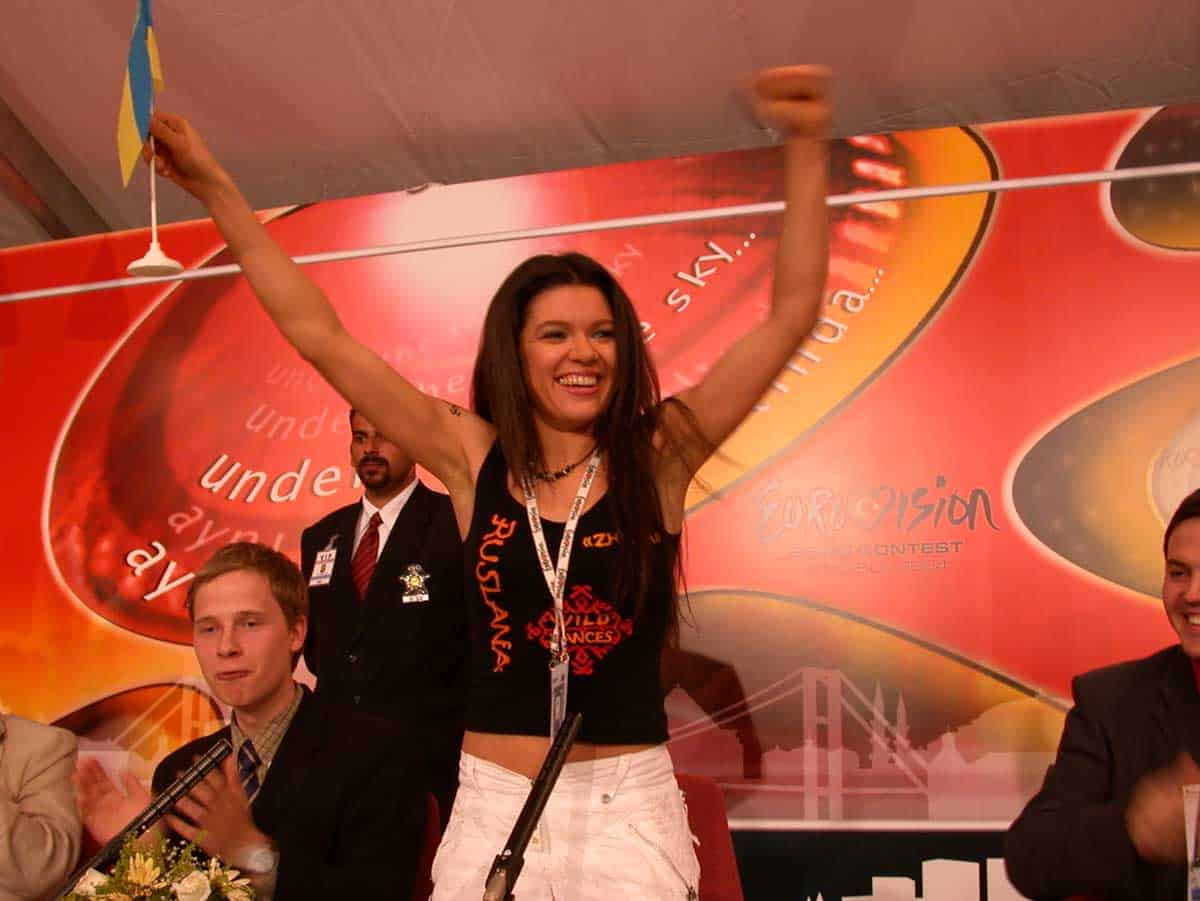 Jamala's victory in 2016 was a very emotional and powerful moment in Eurovision history. Her song "1944" was a tribute to her Crimean Tatar ancestors who were deported from their homeland by Soviet authorities during World War II. The song touched on themes of loss, displacement, and cultural identity, and Jamala's performance was haunting and deeply moving. It was a testament to the power of music to address important issues and evoke strong emotions.
There has been some criticism in the past regarding the voting patterns in the Eurovision Song Contest, with allegations of bloc voting and political bias. However, the European Broadcasting Union, which organizes the contest, has taken steps to address these concerns, including changing the voting system and introducing semi-finals to give more countries a chance to participate. It is also important to note that the Eurovision Song Contest is a celebration of diversity and unity through music, and has brought together people from all over Europe and beyond for over 60 years.
In the short ESC history Ukraine missed out for two times, 2015 due to financial and political reasons In 2019 Maruv was selected to represent Ukraine, but due to a disagreement over contractual obligations and political issues, she withdrew from the contest.
Despite of the Russian war of aggression in Ukraine since 2022, the cultural activities have not stopped. So the group Kalush Orchestra could make the third victory for Ukraine in Turin. Due to the uncertain situations the 67th ESC will not take place in Ukraine, instead Liverpool has proved as the host city 2023. It is emphasized that there will be a lot of Ukrainian elements in the show.
1st place, Ruslana with "Wild Dances" (Istanbul 2004)
1st place, Jamala with "1944" (Stockholm 2016)
2nd place, Verka Seduchka with "Dancing Lasha Tumbai" (Helsinki 2007)
History
Debut: 2003
Participations: 16
Victories: 3
Finals: 16
Chances to reach the final: 100%
Top 10: 11
Chances to reach the Top 10: 69%
Last place: 0
Greenjolly with "Razom Nas Bahato", Rank 19 (Kyiv 2005)
O.Torvald with "Time", Rank 24 (Kyiv 2017)
MARUV with "Siren Song", withdrawn (Tel Aviv 2019)